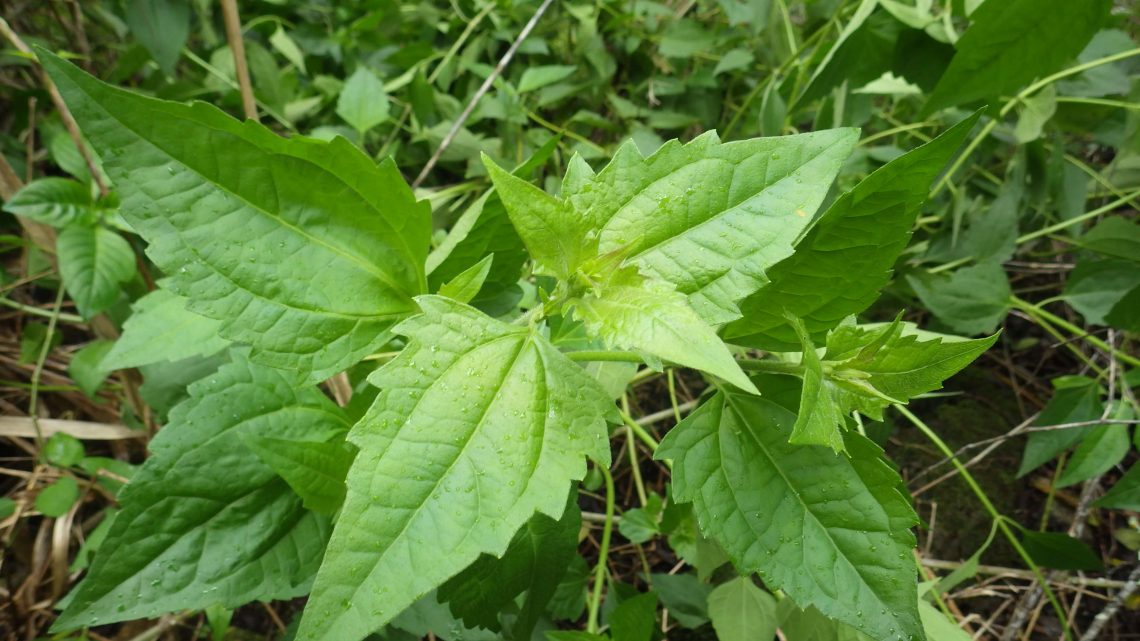 Devil Weed
Devil Weed (Chromolaena odorata) is a noxious weed native to North, Central, and South America. It is one of the world's worst 100 invasive species and has scored high risk on the Hawaii-Pacific Weed Risk Assessment. Devil weed was found on the Big Island for the first time in 2021, growing at the dragstrip and motocross area of Hilo, and just beginning to spread into nearby agricultural fields. This is no surprise, considering it was previously found growing on a motocross track on O'ahu. The small, sticky seeds were likely transported by accident from O'ahu, potentially on clothing, equipment, gear, or off-road recreational vehicles.
Sometimes described as the 'perfect weed,' devil weed (sometimes written as devilweed), reaches reproductive maturity in as little as 6 months. Each plant can generate as many as 800,000 seeds! The lightweight seeds are easily windborne, spreading up to 250 feet from the parent plant. Seeds remain dormant yet viable in the soil for more than a year.
By far, the greatest spread is by humans through the accidental movement of seed. Contaminated tools, shoes, clothes, fur, and hair can all contribute to seed movement. Seeds remain dormant yet viable in the soil for more than a year. Devil weed reproduces vegetatively from the crown buds, stem pieces, and root fragments. It thrives in full sun, both in disturbed and natural areas.
Impacts:
Agricultural pest: takes over pastures and aggressively outcompetes other plants
Will form monospecific stands that impede the growth of other species
Toxic to animals – in the Philippines, 3,000 cattle die annually from devil weed poisoning
Can cause severe respiratory allergies & skin problems
Increased wildfire in dry conditions
Description:
Herb or shrub with long rambling branches
Triangular-shaped leaves with toothed edges
Leaves are also limp with velvety hair and have a distinct turpentine smell when crushed
Leaves have three thick veins like a pitchfork
Flowers are held in small clusters, pale purple to off-white, with distinct long stamens
Fruits are tiny and have soft white hairs, which allow them to be spread on the wind or water.
Devil Weed (Chromolaena odorata)
Photos: BIISC
BIISC's Control Efforts
Since the discovery of devil weed in January 2021, BIISC has worked to remove all plants. Currently, there are eight known locations from Hilo to Kalapana. Several populations were discovered thanks to outreach campaigns. In addition, some were found during weekend excursions by 'off duty' staff. With funding from the County of Hawaii, detector dogs will be used to detect new populations. Some areas might be bulldozed where the population is too thick.
Have You Seen Devil Weed on Your Property?
Contact BIISC at biisc@hawaii.edu and please include pictures. With your permission, BIISC will remove the plants from your property for free.