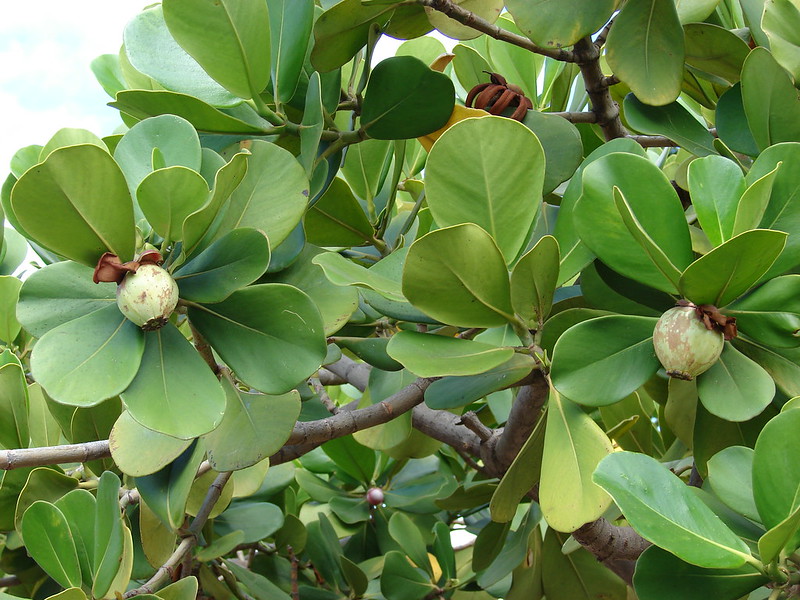 Method: Low Volume Basal Bark Application
Low volume basal bark application is a method that involves spraying a band of herbicide onto the bark of the target plant. This method is most successful on trees under 6 inches in diameter. When employing this method, it is important to remember that trees and shrubs controlled with this method will be left standing and allowed to decompose in place. Refrain from treating invasive trees that pose a direct threat to structures and powerlines. Only apply herbicide to bark in dry conditions to avoid run-off.
The basal bark method is most effective on small trees under 6 inches in diameter.
From the ground to a height of 12 to 15 inches, apply a band of herbicide ranging from 25-60 ml (0.84-2.02 oz).
Spray just enough so that the herbicide doesn't run off onto the ground.
Ensure all sides are covered, including any aerial roots.
Wait 45 days, then repeat the process 6 inches above the initial basal bark treatment.
Pesticide Safety
Always make sure to read the entire product label before mixing and applying pesticides. It will provide you with the information you need to safely and effectively use the product. Be sure to wear the appropriate personal protective equipment (PPE) as specified on the label, such as a long-sleeved shirt, long pants, close-toed shoes, chemical-resistant gloves, and protective eyewear. Store pesticides out of reach from children and pets in a garden shed or well-ventilated area. It is important to make sure that pesticides are never stored in cabinets with or near food, animal feed, or medical supplies.